Jimi Hendrix, born James Marshall Hendrix on November 27, 1942, was an iconic American guitarist, songwriter, and singer who revolutionized the world of music with his remarkable talent.
Known for his unique style and use of the electric guitar, Hendrix quickly became a superstar, revered for revolutionizing blues, jazz, and rock music. Widely regarded as one of the most influential electric guitarists in the history of popular music, he was later inducted into the Rock and Roll Hall of Fame and is still celebrated today as a legendary figure in the world of music.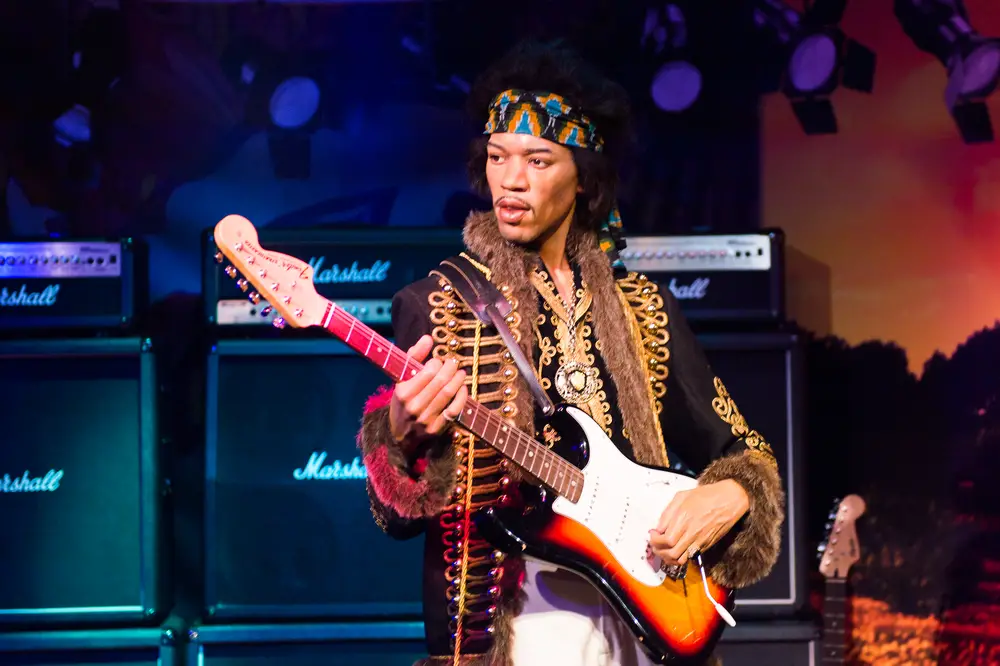 During his short life, Hendrix traveled the globe from New York City to California, where he played in several bands, including The Rocking Kings.
Apart from his illustrious music career, Hendrix's personal life also sparked interest, especially regarding his relationships and potential offspring. It had been speculated that the renowned guitarist may have had two children – a son and a daughter – before his untimely death at the age of 27.
Key Takeaways on Who Did Jimi Hendrix Have Children With?
Jimi Hendrix was a legendary American guitarist known for revolutionizing popular music in the 20th century
He played in bands such as The Rocking Kings and was later inducted into the Rock and Roll Hall of Fame
Hendrix's personal life also sparked interest, with rumors suggesting he had two children before his untimely death.
You also don't want to miss these other popular posts about Jimi's Legacy:
Early Life and Career
Jimi Hendrix was born Johnny Allen Hendrix on November 27, 1942, in Seattle, Washington. Raised by his father Al Hendrix, his mother Lucille Jeter also played an important role in his upbringing. Jimi's passion for the guitar began early in his life, driven by his hunger to become a well-known musician.
Jimi initially joined the army to avoid legal troubles but eventually began his musical journey in the mid-1960s. After playing with renowned acts such as the Isley Brothers and Little Richard, he moved to New York and started exploring electric guitar techniques.
With his unmatched talent and unparalleled creativity, Jimi caught the attention of Animals' bassist Chas Chandler, leading to the formation of the Jimi Hendrix Experience.
The Jimi Hendrix Experience
Hendrix assembled a band called The Jimi Hendrix Experience, featuring Mitch Mitchell on drums and Noel Redding on bass. They first rose to fame in England, releasing their debut album "Are You Experienced?" in 1967.
The album included iconic tracks like "Hey Joe," "Purple Haze," and "The Wind Cries Mary," showcasing both Hendrix's electric guitar skills and his ability to fuse various music genres like hard rock, soul, and blues.
Jimi was heavily influenced by Muddy Waters and the spirit of his Cherokee ancestors. His unique style helped forge new paths within the music industry, establishing him as one of the most influential electric guitarists of all time.
Throughout his career, the Jimi Hendrix Experience gained a growing fan base, thanks to their live performances and innovative sound. They became particularly famous outside of the United States, especially in countries like Sweden, where the band played memorable concerts in Stockholm.
However, Jimi Hendrix's mainstream career was short-lived, lasting only four years. Despite his untimely death in 1970, he remains a significant figure in the history of popular music and one of the most celebrated musicians of the 20th century.
Relationships and Paternity
Jimi Hendrix, one of the most iconic musicians of all time, had several romantic relationships throughout his life. Some of these relationships resulted in claims of children being born, but the paternity of these children has been a subject of debate.
During the 1960s, Hendrix was involved with numerous women, including Lithofayne Pridgon, Kathy Etchingham, and Monika Dannemann. While he never married, these relationships were well-documented in the media.
One of the most notable relationships was with Betty Jean Morgan, a girlfriend from his time in Nashville. It was later claimed that she gave birth to a son, James Daniel Sundquist, in 1969. However, this claim was not fully substantiated, as no paternity test was conducted.
Another claimant for being Jimi Hendrix's child is Tamika Hendrix, who was born to Diana Carpenter in 1967. Despite being acknowledged as Jimi's daughter in some circles, Tamika has not gained legal rights to his estate, as there has been no conclusive proof of her parentage with Jimi.
In the years following his death in 1970, multiple claims of children fathered by Jimi were brought to court.
One notable case involved a woman named Eva, who claimed to be a daughter born from Hendrix's relationship with a Swedish woman during the 1960s. A paternity test was conducted, but the results were inconclusive, and Eva's claim to inherit rights to Jimi's estate was eventually denied.
Throughout his life, Jimi Hendrix was never married, and no children were officially recognized during his lifetime. However, claims of paternity have emerged in various court cases and media reports, making the question of his children a subject of continued interest and speculation.
While some individuals, like Tamika Hendrix, are widely considered to be his daughter, no legal recognition of these children has been granted by the Hendrix estate. Consequently, the true extent of Jimi Hendrix's offspring remains unclear.
The Final Years and Untimely Death
In the last years of his life, Jimi Hendrix continued to push the boundaries of music with albums like Electric Ladyland and forming new projects like Band of Gypsys with drummer Buddy Miles.
Despite his success, Hendrix struggled with personal issues and was frequently involved with drugs and alcohol. His erratic behavior led to problems with his bandmates, including a falling out with bassist Noel Redding.
During this tumultuous time, Hendrix met a Swedish woman named Monika Danneman in 1969. The couple spent time together in Stockholm, Sweden, and she would later become his girlfriend. As Hendrix navigated the various challenges in his life, he was also influenced by the political climate, particularly the Vietnam War, which fueled his music.
In early 1970, Hendrix embarked on a new project called First Rays of the New Rising Sun, but he would tragically never see it completed.
On September 18, 1970, Hendrix was found unresponsive at the Samarkand Hotel in London, England, where he had been staying with Danneman. The official cause of death was asphyxiation caused by a barbiturate overdose. It is believed that Hendrix took too many sleeping pills and choked on his own vomit.
As a result of his untimely death, Hendrix left behind a complicated personal life, including a son named Leon from a previous relationship. Leon's mother was a teenage groupie who met Hendrix while he was on tour.
Though Hendrix was aware of the child, he never had the chance to be a part of Leon's life due to his career, lifestyle, and sudden death.
The final years of Jimi Hendrix's life were marked by incredible musical achievements such as Electric Ladyland, Axis: Bold as Love, and his collaborations with the Band of Gypsys. However, his struggles with drugs, alcohol, and personal relationships overshadowed these accomplishments during this time.
His untimely death at the age of 27 left his fans and the music world in shock, while also affecting those he left behind, particularly his son Leon.
Legacy and Estate
Jimi Hendrix, the legendary guitarist, left behind a complex legacy when he passed away in 1970. With no children at the time of his death, questions have arisen regarding his estate and potential offspring.
Jimi Hendrix's estate has grown significantly since his passing, reaching a net worth of $175 million. Initially worth a mere $5,000, Hendrix's music and legacy continue to generate considerable revenue. In fact, his estate was valued at $80 million in 1994, marking him as one of the wealthiest musicians of his era.
Following Jimi's death, his father, Al Hendrix, inherited his son's estate. After Al's passing, the estate passed onto Jimi's step-sister, Janie Hendrix. Janie currently manages the estate and ensures the preservation of Jimi Hendrix's musical legacy.
It is important to note that Jimi Hendrix did not have any legitimate children at the time of his death. However, rumors of illegitimate children have circulated over the years. These claims have never been proven, and the individuals in question never gained access to Hendrix's estate.
Despite the questions surrounding potential offspring, it is undeniable that Jimi Hendrix's musical talents and cultural impact remain his most prominent legacy. His estate, managed by Janie Hendrix, continues to honor the legend and preserve his unique contributions to the world of music.
Frequently Asked Questions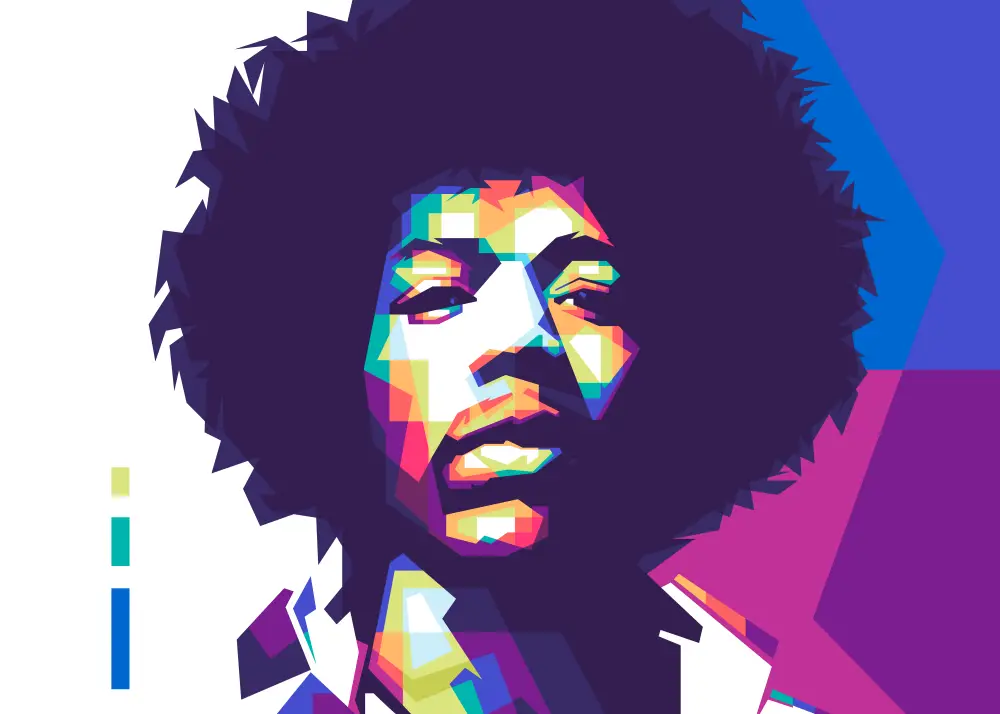 Did Jimi Hendrix have any children?
Yes, Jimi Hendrix had children. One known child of Jimi Hendrix is James Daniel Sundquist, born on October 5, 1969, in Stockholm, Sweden.
Who are the mothers of Jimi Hendrix's children?
Eva Sundquist is the mother of Jimi Hendrix's son, James Daniel Sundquist.
How many children does Jimi Hendrix have?
Though some sources claim that Jimi Hendrix might have more children, officially, he has one known son, James Daniel Sundquist.
Who is Jimi Hendrix's daughter?
Tamika Hendrix is considered to be Jimi Hendrix's daughter. However, her inheritance of Jimi's wealth was denied due to legal issues.
Did Jimi Hendrix have any illegitimate children?
Over the years, several people have come forward to claim they had blood ties with Jimi Hendrix, but only James Daniel Sundquist and Tamika Hendrix are known to have some form of connection with Jimi.
Who inherited Jimi Hendrix's money?
Jimi Hendrix's estate of over $400,000 was handed over to his father, Al Hendrix, after Tamika Hendrix's inheritance was denied. Al Hendrix also gained control over his son's song and image rights.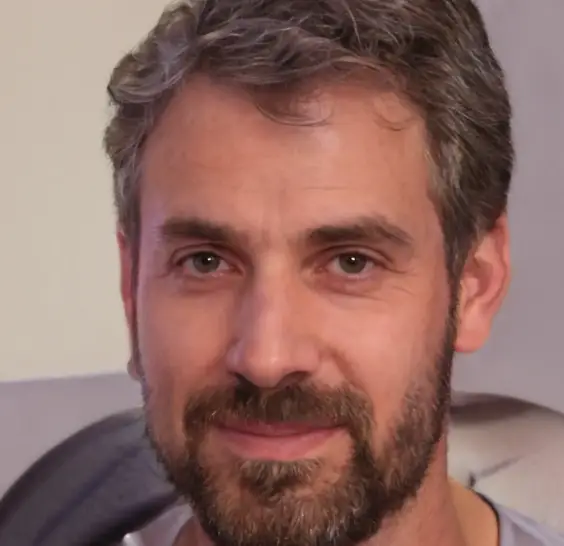 My name is Howard Matthews and I have been playing the guitar since I was knee-high. My parents like to joke that I was pulling the strings even before I was born. In fact, one of my earliest memories is sitting on the couch with my dad's guitar, wreaking havoc on the chords.
Now, 40 years later, I can attest that I play them much better than I did back then. I have followed in the footsteps of both my parents – much to their delight – and have been the main guitarist in my band for the best part of three decades.
Music has always been my passion, and until recently my life has been so consumed with it that I haven't had a moment to have a breath (and I wouldn't have it any other way)!