Jimi Hendrix, born in 1942, was an American rock guitarist, singer, and composer who is widely regarded as the greatest and one of the most influential electric guitarists in the history of popular music.
Although his mainstream career spanned only four years, Hendrix managed to redefine the electric guitar in his image, blending American blues, jazz, rock, and soul with British avant-garde techniques. His rise to fame began after his move to London in 1966, where he formed The Jimi Hendrix Experience with bassist Noel Redding and drummer Mitch Mitchell.
In a short period, the band gained widespread recognition due to their dynamic performances and unique sound.
With the release of their debut album, "Are You Experienced," in 1967, Hendrix skyrocketed to fame, further solidifying his position as a guitar legend through iconic performances at the Monterey Pop Festival and Woodstock, as well as his successful albums "Axis: Bold As Love" and "Electric Ladyland."
Despite his untimely death in 1970, Hendrix's legacy continues to inspire generations of musicians and shape the course of popular music.
Key Takeaways on When Did Jimi Hendrix Become Famous?
Jimi Hendrix became famous after forming The Jimi Hendrix Experience and releasing "Are You Experienced" in 1967.
Iconic performances at the Monterey Pop Festival and Woodstock cemented Hendrix's reputation as a groundbreaking musician.
Despite a brief career, Hendrix's pioneering work with the electric guitar has left a lasting impact on popular music.
Learn more on the history of the legendary guitarist here:
Early Life and Beginning of Career
Jimi Hendrix, born Johnny Allen Hendrix, later renamed as James Marshall Hendrix, was an American guitarist, singer, and songwriter. He was born on November 27, 1942, in Seattle, Washington to his parents Al Hendrix and Lucille Jeter.
Jimi Hendrix had a tumultuous childhood, characterized by his parents' tumultuous relationship; however, he found solace in his passion for playing the guitar.
At the young age of 15, Hendrix acquired his first acoustic guitar, which served as a launch pad for his future career. He practiced for hours daily, drawing inspiration from blues artists like Muddy Waters, B.B. King, Howlin' Wolf, and Robert Johnson. As his skills improved significantly, he began playing in several smaller bands, including the Rocking Kings and the King Kasuals.
In 1961, Hendrix enlisted in the US Army and became a paratrooper. Although his military service time was short-lived, the experience provided him with a unique discipline and perspective on life. After an injury in 1962 led to his honorable discharge from the army, Jimi Hendrix returned to his true passion for music.
Hendrix moved to Clarksville, Tennessee, where he became involved with various bands, including the Isley Brothers. This association led to the recording and release of his first single titled "Testify" in 1964 while he was a member of the Isley Brothers' band.
Hendrix eventually joined another band, Curtis Knight's group, the Squires. It was during this period that he adopted the stage name "Jimmy James." Hendrix's predominantly blues and rhythm-and-blues-influenced style began to evolve into the unique mixture of rock, blues, and soul that would come to define his career.
In the mid-1960s, he continued performing and honing his unique sound, which eventually caught the attention of Chas Chandler, the bassist for the band The Animals. Chandler was instrumental in bringing Hendrix to the UK, where he formed the Jimi Hendrix Experience and began to make a name for himself on the global music stage.
Move to London and Formation of The Jimi Hendrix Experience
In 1966, Jimi Hendrix moved to London, aiming to make a name for himself in the thriving music scene of the city. It was during this time that he formed The Jimi Hendrix Experience, a band that would soon become iconic in the world of rock.
The band consisted of Hendrix as the lead guitarist and vocalist, Noel Redding on bass, and Mitch Mitchell on drums. The trio was brought together by former Animals bassist and manager, Chas Chandler, who recognized Hendrix's immense talent and believed he could make him a star.
As it turned out, Chandler's intuition was spot-on, and The Jimi Hendrix Experience quickly gained fame in England and beyond.
Their first single, Hey Joe, was released in December 1966 and climbed the UK charts, peaking at number six. The success of Hey Joe was soon followed by the release of Purple Haze and The Wind Cries Mary, both of which helped solidify the band's reputation for innovative and powerful music.
In 1967, The Jimi Hendrix Experience released their debut album, Are You Experienced?, which featured a mix of blues, rock, and psychedelic sounds.
The album showcased Hendrix's remarkable guitar skills and introduced the world to the "Hendrix chord," a signature sound combining a major and minor chord together. Are You Experienced? became a commercial success, cementing the band's status in the music world.
The following year, The Jimi Hendrix Experience continued their meteoric rise with the release of their second album, Axis: Bold as Love. The album featured more experimental sounds and further highlighted Hendrix's innovative guitar playing. With iconic tracks like Little Wing and Castles Made of Sand, Axis: Bold as Love contributed to the band's growing legacy.
Through their groundbreaking music and electrifying live performances, The Jimi Hendrix Experience changed the course of rock history. Their time in London played a pivotal role in the band's success, and their legacy continues to resonate with fans around the world.
Height of Fame and Iconic Performances
Jimi Hendrix, a highly influential musician, significantly contributed to the music industry by pioneering the use of electric guitar. Though he began with an acoustic guitar in 1958, he quickly progressed, showcasing his extraordinary talent in electric guitar, which became synonymous with his fame.
In 1967, Hendrix's breakthrough moment arrived as he stepped into the limelight with his band, The Jimi Hendrix Experience, releasing their debut album, "Are You Experienced?". This well-received album established him as a guitar virtuoso and a leading figure in the rock genre.
Exceptional skill led Hendrix to become one of the highest-paid performers of his time headlining the Woodstock Festival in 1969 and the Isle of Wight Festival in 1970. Both events significantly influenced the music landscape and solidified his status as an iconic performer.
Perhaps the most memorable and celebrated performance in his career was at the Monterey Pop Festival in 1967. Hendrix astonished the audience with his ability to play the electric guitar in novel ways, such as with his teeth and behind his back.
As a left-handed musician, he stood out even more by playing a right-handed guitar upside down and restrung for left-handed playing. His unique style and powerful presence forever left a mark in the history of music performances.
During the Woodstock Festival, Hendrix showcased his vast range of skills by delivering a legendary rendition of the "Star-Spangled Banner". He captivated the audience with a distinctive, electrifying version of the national anthem, which was replete with sonic representations of war.
This iconic performance remains an enduring symbol of Hendrix's innovative approach to guitar playing and the undeniable impact he had on music.
Throughout his career, Jimi Hendrix played with unparalleled confidence and knowledge, generating an undeniable influence on the world of music. His unique handling of the electric guitar showcased his ability to push boundaries, earning him a lasting reputation as a musical icon.
Later Career and Band of Gypsys Formation
Jimi Hendrix's later career was marked by the formation of the Band of Gypsys, a groundbreaking trio that helped shape the future of rock music. After the release of the highly successful album Electric Ladyland in 1968, which featured the timeless cover of Bob Dylan's "All Along the Watchtower" and the fiery track "Fire," Hendrix was ready to explore new musical territories.
In the summer of 1969, Jimi Hendrix decided to form a new group, breaking away from the Jimi Hendrix Experience and recruiting two talented musicians, Billy Cox on bass and Buddy Miles on drums.
This new trio became the Band of Gypsys, a group that allowed Hendrix to dive deeper into his musical vision and craft a unique sound that would have a lasting impact on the rock genre.
The Band of Gypsys delivered memorable performances, showcasing their undeniable chemistry and mastery of various musical styles, such as funk, blues, and rock.
One of the most important moments for the Band of Gypsys was their New Year's Eve concerts held on December 31, 1969, and January 1, 1970, at the Fillmore East in New York City. These concerts demonstrated the band's incredible live presence, with Hendrix delivering some of his most iconic guitar performances to date.
The Band of Gypsys released a live album in March 1970, capturing the energy and innovation showcased during their Fillmore East performances. Despite the band's short tenure, the impact of their work on future generations of musicians would be undeniable.
Many modern artists and bands cite the Band of Gypsys as a significant influence on their own music, proving the lasting legacy of Jimi Hendrix, Billy Cox, and Buddy Miles.
Jimi Hendrix's Legacy and Influence
Jimi Hendrix was an iconic musician who made a significant impact in the world of rock and blues music. As a singer, songwriter, and exceptional guitarist, Hendrix's unique style and groundbreaking techniques influenced generations of musicians across numerous genres.
Throughout his career, he earned the admiration of music critics and fans alike, solidifying his position as a legend in popular music history.
Hendrix's rise to fame began in the mid-1960s, when he made his way to New York City and immersed himself in the music scene of Greenwich Village. It was there, on November 27, 1966, that he caught the attention of Chas Chandler, who became his manager.
Hendrix's popularity soared with the formation of The Jimi Hendrix Experience, releasing several chart-topping hits and performing electrifying live shows that showcased his virtuosic guitar skills.
Throughout his career, Hendrix was known for his innovative fusion of rock and roll and blues, as well as his incorporation of elements from jazz and other music genres. His exceptional talent for improvisation and bold sound experimentation set him apart from his peers, and his influence can be heard in countless songs and albums released in the decades that followed.
One of the tangible markers of Hendrix's lasting impact is his inclusion in various music rankings and institutions. For instance, Rolling Stone magazine consistently ranks him among the greatest guitarists of all time, and the Rock and Roll Hall of Fame inducted him as a member of The Jimi Hendrix Experience in 1992.
In conclusion, Jimi Hendrix's legacy and influence as a musician, singer, and songwriter continue to be felt in the world of rock, blues, and popular music.
His innovative techniques, genre-defying sound, and enduring impact have secured his place among music legends, and his work continues to inspire both up-and-coming and established musicians around the globe.
Frequently Asked Questions
What was the turning point in Jimi Hendrix's career?
The turning point in Jimi Hendrix's career came in 1966 when he moved to London and formed The Jimi Hendrix Experience. His new band quickly gained a following, allowing him to showcase his unique guitar skills and innovative approach to music
How did Jimi Hendrix gain recognition?
Jimi Hendrix gained recognition through his mesmerizing live performances and innovative songwriting. His ability to blend blues, rock, and psychedelia attracted the interest of both critics and audiences.
Iconic musicians such as Eric Clapton, Jeff Beck, and Pete Townshend were captivated by his talent, further helping him gain recognition in the industry.
Which album established Jimi Hendrix as a rock icon?
The album that established Jimi Hendrix as a rock icon was "Are You Experienced," released in 1967. This debut album by The Jimi Hendrix Experience featured groundbreaking tracks like "Purple Haze," "Foxy Lady," and "Hey Joe."
Its innovative sound and Hendrix's extraordinary guitar prowess solidified his place in music history.
When was Jimi Hendrix's first major concert?
Jimi Hendrix's first major concert took place at the Monterey Pop Festival in 1967. This performance catapulted him onto the world stage and featured his notorious guitar-burning act during the finale of "Wild Thing."
What year did Jimi Hendrix perform at Woodstock?
Jimi Hendrix performed at the Woodstock Festival in 1969. His set included a historic rendition of "The Star-Spangled Banner," which has become one of the most iconic moments in rock history.
Who discovered Jimi Hendrix and helped him rise to fame?
Chas Chandler, former bassist of The Animals, discovered Jimi Hendrix in 1966. He recognized Hendrix's immense talent and convinced him to move to London. There, Chandler became his manager, formed The Jimi Hendrix Experience, and helped launch his career.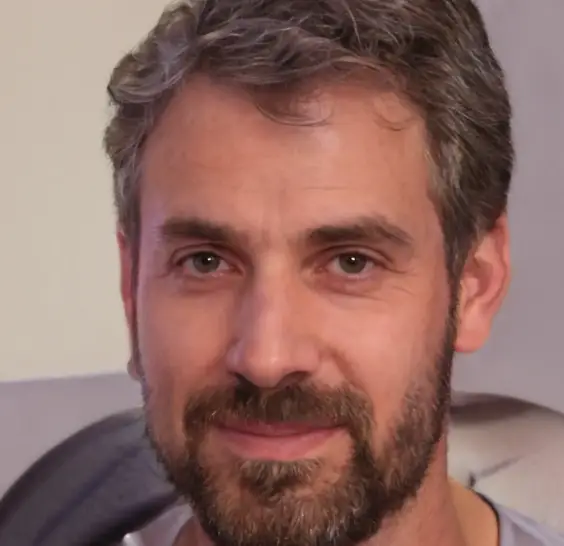 My name is Howard Matthews and I have been playing the guitar since I was knee-high. My parents like to joke that I was pulling the strings even before I was born. In fact, one of my earliest memories is sitting on the couch with my dad's guitar, wreaking havoc on the chords.
Now, 40 years later, I can attest that I play them much better than I did back then. I have followed in the footsteps of both my parents – much to their delight – and have been the main guitarist in my band for the best part of three decades.
Music has always been my passion, and until recently my life has been so consumed with it that I haven't had a moment to have a breath (and I wouldn't have it any other way)!