Hollow body, or as they're sometimes referred to, "semi-acoustic" guitars have been around since the 1930s. They were around before the solid body electric guitar and have evolved since then.
Moving from hollow bodies to the so-called "semi-hollow" bodies we have today, they retained their resonant chambers and sound holes whilst shrinking in overall size.
Decades after the instrument first came to be, major artists still use the hollow-body guitar, which we feel is a testament to this incredible instrument. 
It's no secret that hollow-body guitars have a huge fan base dating back to their first use.
In this list, we will be looking at some of the most famous players who used a hollow body guitar. Some are well known names like Eric Clapton, Jeff Beck, Jimmy Page and others but there are also some lesser known players such as John Frusciante, Joe Satriani and many more.
We hope you enjoy our list for famous hollow body guitar players!
The Famous Hollow Body Guitar Players
B.B. King
Artists like B.B. King needs no introduction. It's only right that one of the greatest blues legends tops our list. B.B. King laid the groundwork for popularizing blues music. Bands like The Rolling Stones are somewhat indebted to The King Of The Blues, as his influence over blues music is still felt today.
The story of how B.B King saved his Gibson L-30 from a fire, changed guitar history forever. He famously named it "Lucille" and this was also the name given to his signature guitars, made by Gibson.
Notable Guitars B.B. King used include: Gibson L-30, Gibson B.B King Lucille, and ES-335
George Harrison
Known as "The Quiet Beatle", George Harrison had an illustrious career with the Beatles. His musical style was very different to the rest of the band, and he often played solo on his acoustic guitar.
Harrison started using a Fender Stratocaster in 1965 and continued to use them throughout his career. In 1970, he purchased a Martin D-18, which he kept until 1974 when he switched to another Martin D-18.
He also owned a number of other guitars during his time with the Beatles including a Gibson Les Paul Junior, a Gretsch Country Gentleman, a Rickenbacker 325, a Guild Starfire, a Harmony Sovereign, and a Hammer Super 400.
Notable Guitars George Harrison used: Rickenbacker 360/12, Epiphone Casino, Guild Starfire, Gibson ES-345
John Lennon
It goes without saying that The Beatles changed music as we knew it. It's not an overestimation to say that John Lennon was one of the most influential musicians of the 20th century. Similarly to his Beatles band mate, Lennon also opted for a hollow body guitar.
Lennon always preferred playing his Gibson J-160E acoustic guitar, which he would play while recording songs like Imagine.
His most notable guitars included a black 1964 Gibson SG Standard, a white 1963 Gibson Les Paul Goldtop, and a red 1962 Gibson Les Paul Custom.
Notable Guitars John Lennon used: Epiphone Casino, Gretsch Country Gentleman
George Benson
George Benson has been playing guitar for over 40 years and is considered one of the best jazz guitarists ever. We'd argue that Benson's influence over his genre is unmatched. He has a solid solo career and has dabbled with soul music, establishing himself as an excellent vocalist.
His main instruments are a Gibson J-45 and a Gibson Les Paul Standard.
Notable Guitars George Benson used include: Gibson L-5, Ibanez LGB3000
Chet Atkins
A pioneer of country music, Chet Atkins is credited as being responsible for bringing the guitar into the mainstream. He began playing folk songs before moving onto rock and roll.
Atkins' first guitar was a National steel-string acoustic, but soon after he bought a Gibson EDS-1275. This was later replaced with a Gibson Les Paul Standard, which he used for many years.
In 1968, Atkins was offered a custom built guitar by Gibson called the GTO, which became known as the Chet Atkins Signature model.
Notable Guitars Chet Atkins used include: Gibson ES-175, Gibson SG
Eric Clapton
One of the biggest names in rock music, Eric Clapton has sold millions of albums and won several awards. He's also one of the few musicians to have two Grammy Awards.
Clapton first picked up a guitar aged 15 and quickly became obsessed with learning all about the instrument. He would later go on to buy his own guitar, a black Fender Telecaster.
Clapton's main guitars included a white Fender Stratocaster, a Fender Telecaster, a Gibson Les Paul Gold top, a Gibson Flying V and a Gibson Thunderbird.
Notable Guitars Eric Clapton used include: Fender Telecaster, Gibson Les Paul Gold top
Johnny Marr
One half of The Smiths, Johnny Marr is known for his innovative guitar work. He uses a variety of guitars, but his main ones include a Gibson Les Paul Custom and a Gibson Les Paul Studio.
Marr has played with a wide range of artists, from David Bowie to Oasis. His style is often compared to Jimi Hendrix, although he doesn't necessarily agree with this comparison.
Notable Guitars Johnny Marr used include: Gibson Les Paul Custom, Gibson Les Paul Studio, Rickenbacker 330, Gretsch 6120
Lee Ritenour
Lee Ritenour is widely regarded as one of the most influential guitar players in history. He's played with some of the biggest bands around, including Stevie Wonder, Michael Jackson, Santana, and Prince.
Ritenour plays mainly a Fender Stratocaster and a Gibson Les Paul Custom.
Notable Guitars Lee Ritenour used include: Gibson ES-335, Gibson L-5
Joe Satriani
The guitarist from the band Chickenfoot, Joe Satriani is famous for his technical prowess on the guitar. His signature model is a custom-made Squire Bullet Stratocaster.
Satriani has also released many successful albums, including Surfing With The Alien, and What Happens Next?
Notable Guitars Joe Satriani used include: Squire Bullet Stratocaster
John Scofield
John Scofield is another great player who has been at the forefront of modern jazz. He's played with many big name artists, including Miles Davis, Herbie Hancock, Keith Jarrett and Chick Corea.
Scofield plays mainly a Gibson Les Paul Standard and a Gibson ES-335.
Notable Guitars John Scofield used include: Gibson Les Paul Standard, Gibson ES-335
Dave Grohl
Grohl is best known for fronting the Foo Fighters, an alternative rock band that's had huge success in recent years. He's also an accomplished solo musician, having released his debut solo album 'All Apologies' in 2000.
Grohl pushed hollow-body guitars into somewhat "unconventional" hard rock territory. He'd often use a Fender Mustang or Jaguar.
Grohl plays mainly a Gibson Les Paul Studio and a Gibson Les Paul Special.
Notable Guitars Dave Grohl uses include: Gibson ES-335, Gibson DG-335, Duesenberg Starplayer TV
Wes Montgomery
Montgomery is considered one of the greatest electric blues guitarists ever. He's collaborated with people like B.B King, Buddy Guy and Albert King. Although his career was relatively brief, Wes Montgomery's influence on jazz and other guitar-orientated genres is undisputed.
His main guitars are a National Steel EDS-1275 and a National Steel 12-string acoustic.
Notable Guitars Wes Montgomery used include: National Steel EDS-1575, National Steel 12-String Acoustic, Gibson ES-175
Jack White
White is the lead singer and guitarist for the Grammy Award-winning band The White Stripes. He's also made a name for himself as a producer and songwriter.
He's always been interested in playing different instruments, so he's experimented with everything from drums to keyboards.
He's played a variety of guitars over the years, although he's probably most well-known for using a customized Epiphone Casino.
He is renowned for having a unique collection of guitars, with some great hollow-body ones he used in The White Stripes, and The Raconteurs.
Notable Guitars Jack White uses include: Harmony Meteor H60, Crestwood Astral II, Harmony Rocket
Alvin Lee
One of the first virtuoso rock players and founding member of Ten Years After, Alvin Lee was a force of nature. Active between the 1960s until his death in 2013, Lee pushed the genre to new heights.
Lee played a range of solid body and hollow bodies guitars, but his main instrument was a Fender Telecaster Deluxe.
Notable Guitars Alvin Lee used include: Heritage 535, Gibson ES-335
Noel Gallagher
Gallagher is an English musician, songwriter and record producer. He's most famous for being the ax man in Oasis, a band he co-founded with his brother, Liam Gallagher. But, he's worked with everyone, including bands such as Kasabian.
Noel Gallagher is widely considered to be one of the most prolific songwriters in his genre, and many of Oasis's songs have become household favorites. His use of the hollow-body guitar is world renowned, having used them throughout his career.
Notable Guitars Noel Gallagher uses include: Gibson Silver Florentine, Epiphone Noel Gallagher Signature Supernova
Gavin Harrison
Harrison is a British musician who has worked with bands such as Muse, Pink Floyd and Radiohead.
Hollow-body guitars have become more popular since his time, but he's still very much respected for his work.
He's often seen playing a Fender Telecaster or Stratocaster.
Notable Guitars Gavin Harrison uses include: Fender Telecaster Custom Shop, Fender Stratocaster Custom Shop
Jimmy Page
Page is an English musician, singer, and songwriter best known as the lead vocalist, bassist, keyboardist and principal songwriter of Led Zeppelin.
He's had a huge impact on music, both musically and commercially, and has influenced many musicians.
Page has played countless guitars during his long career, including a plethora of Gibson's.
Notable Guitars Jimmy Page uses include: Gibson Les Paul Standard, Gibson Les Paul Deluxe, Gibson SG Special
John Frusciante
Frusciante was born John Anthony Fruscio Jr. on May 7th, 1966. He's best known for being the guitarist and primary lyricist of the influential alternative rock band Red Hot Chili Peppers.
His use of the hollow body guitar became legendary after joining the band in 1989.
Notable Guitars John Frusciante uses include: Fender Jaguar, Ibanez RG1
Jeff Beck
Beck is a British musician, singer, composer, multi-instrumentalist, arranger, producer and occasional actor.
He's best known for being a pioneer of heavy metal guitar and blues rock fusion.
His use of the double cutaway solid body electric guitar is iconic, and he's been at the forefront of the style for decades.
Beck has played numerous types of guitars throughout his career. Some of which are: Gretsch Duo Jet, Fender Jazzmaster, Gibson Flying V
Barney Kessel
Kessel is an American musician, singer, songwriter, film score composer, conductor, pianist, and arranger.
He was part of The Wreaking Crew, a group of session musicians working in Los Angeles throughout the 1960s.
He's best remembered for his work with The Beach Boys, where he contributed to their albums Pet Sounds, Smiley Smile and Summer Days (And Summer Nights!).
Kessel has also collaborated with artists like David Bowie, Stevie Wonder, Frank Sinatra, Barbra Streisand, Elton John, Tom Jones, Michael Jackson, Madonna, Prince, Tina Turner, Bruce Springsteen, Bob Dylan, and many more!
Notable Guitars Barney Kessel used include: Gibson ES-350
Joe Pass
Pass is an American jazz guitarist and teacher.
He's best recognized for his soloing ability and technical prowess on the instrument.
His use of different styles of playing, from classical to Latin, is unparalleled.
He's played countless guitars over the years, some of which include: Martin D18, Fender Telecaster, Fender Stratocasters, Gibson Les Paul, Gibson SG, Epiphone Casino, and a variety of custom-made instruments.
Notable Guitars Joe Pass uses include:Ibanez JP-20, Epiphone Joe Pass Emperor
Steve Lukather
Lukather is an American musician, record producer, songwriter, and guitarist.
He's worked with bands such as Toto, Whitesnake, Journey, Heart, Foreigner, and others.
He's best known for his work with Toto, especially on their album Falling Into Infinity, which won him a Grammy Award for Best Rock Instrumental Performance.
Lukather has played numerous guitars throughout his career, some of which include; Gibson Les Paul Custom, Fender Mustang, Gibson Firebird, Gibson Explorer, Gibson Thunderbird, Gibson Explorer, and many more.
Conclusion
The list above is just a small sample of famous hollow body guitar players. There are many other great guitarists who've used them.
Hollow body guitars have produced some of the most famous riffs in musical history.
They've endured to this day and are considered to be an essential part of not only jazz music, but the collective musical output of some of the best artists of the 20th and 21st century.
If you're a budding guitarist, it's always worth considering adding a hollow body guitar to your arsenal!
We hope you've enjoyed our walkthrough of some of the best hollow body guitar players and their guitars of choice.
Happy playing!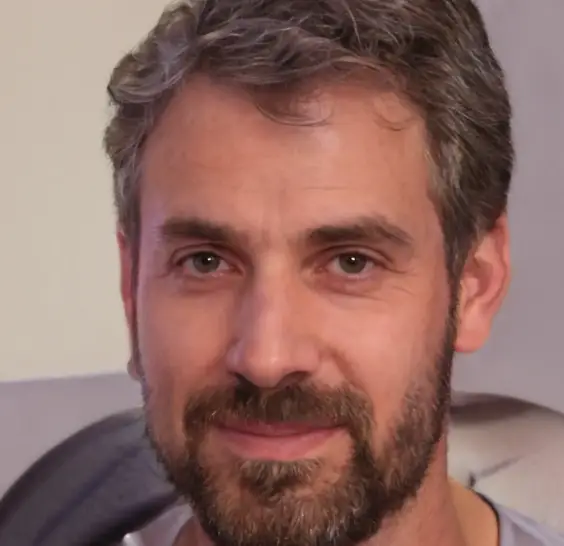 My name is Howard Matthews and I have been playing the guitar since I was knee-high. My parents like to joke that I was pulling the strings even before I was born. In fact, one of my earliest memories is sitting on the couch with my dad's guitar, wreaking havoc on the chords.
Now, 40 years later, I can attest that I play them much better than I did back then. I have followed in the footsteps of both my parents – much to their delight – and have been the main guitarist in my band for the best part of three decades.
Music has always been my passion, and until recently my life has been so consumed with it that I haven't had a moment to have a breath (and I wouldn't have it any other way)!