Eric Clapton, a legendary guitarist, has played a variety of guitars throughout his career. His impeccable skills and unique playing style have made him a celebrated figure in the music world.
As a versatile musician, Clapton effortlessly transitioned between different genres, from blues and rock to pop and country. This ability also extended to the instruments he used, showcasing his profound understanding and mastery of the guitar.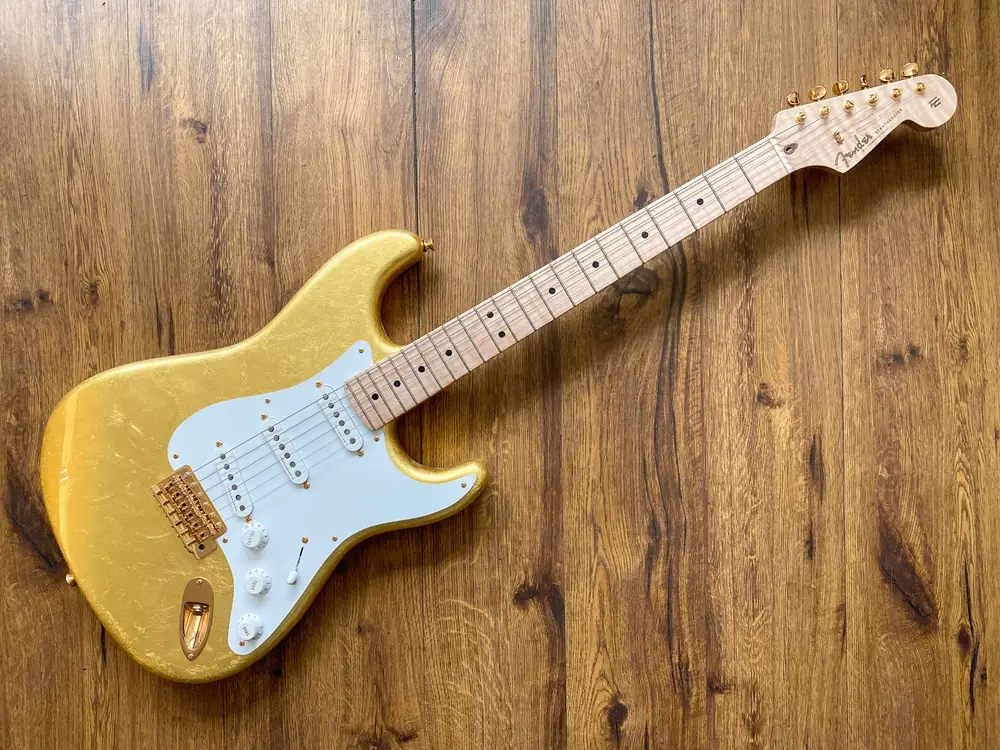 Clapton's most famous guitars include the Fender Stratocaster and Martin Acoustic models. Specifically, he is known for playing a Sunburst 1956 Stratocaster called "Brownie" and a Black 1950s Stratocaster he assembled himself, which is known as "Blackie."
Additionally, Clapton has played a range of Gibson guitars, such as the 1964 Gibson SG, known as "The Fool," and a 1957 Gibson Les Paul nicknamed "Lucy." These guitars are not only iconic for their association with Clapton but also for their role in shaping music history.
Key Takeaways on What Guitar Did Eric Clapton Play?
Eric Clapton is known for playing various iconic guitars like the Fender Stratocaster and Martin Acoustic models.
"Brownie" and "Blackie" are two of Clapton's most famous Fender Stratocasters.
Clapton has also played notable Gibson guitars, such as "The Fool" and "Lucy."
See these other popular picks :
Eric Clapton's Early Career
Eric Clapton, a renowned British rock musician, began his career after being dismissed from the Kingston College of Art in London. Focused on blues music and guitar, Clapton started playing in local pubs around his hometown of Surrey, England, in 1962. At seventeen, he joined his first band, The Roosters.
In 1963, Clapton joined the prominent British rock band, The Yardbirds, where he played guitar and contributed significantly to their early success. The Yardbirds were eventually inducted into the Rock and Roll Hall of Fame.
A young and passionate musician, Clapton used various guitars during this period. He began with a cheap Kay Jazz II model but soon switched to a red Fender Telecaster which he used on the majority of the material he recorded with The Yardbirds.
In 1966, Clapton acquired a 1960 Gibson Les Paul Standard, known as the "Beano-burst." This guitar became closely associated with his time in the band and showcased his influential guitar work.
The Yardbirds provided a solid foundation for Eric Clapton's illustrious career, eventually leading him to play in other seminal bands like Cream and Derek and The Dominos before establishing a successful solo career.
Throughout his illustrious career, Eric Clapton has played an array of iconic guitars that have contributed to his unique sound and legendary status in the world of rock and blues music.
Association with Famous Guitars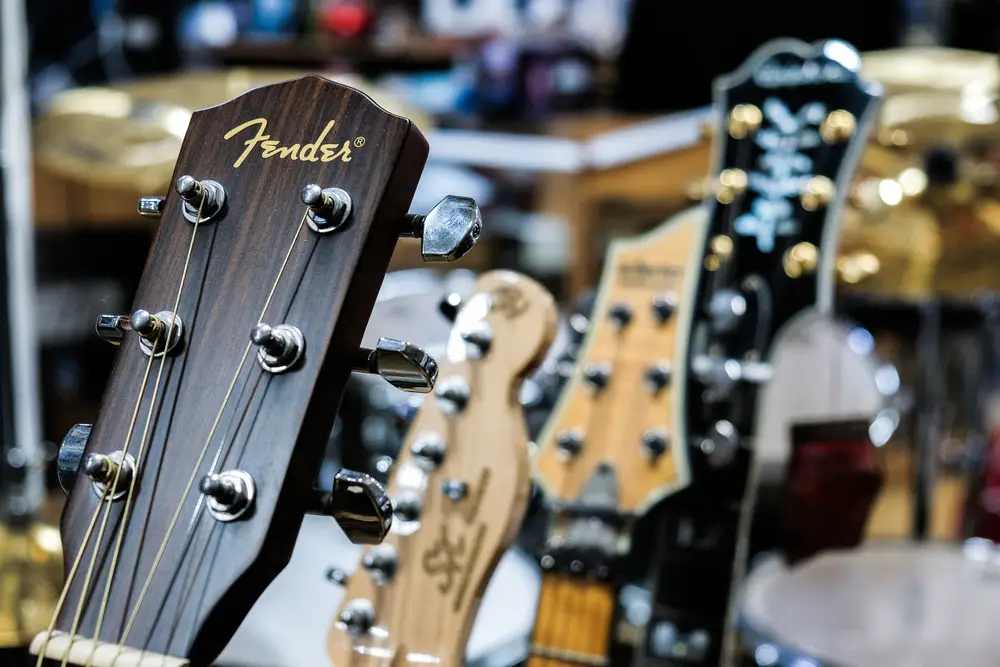 Eric Clapton's career has been closely associated with a variety of iconic guitars, each with its own story and unique contribution to his sound. As a versatile artist, Clapton has explored different tones with brands like Fender, Gibson, and Martin.
One of Clapton's most famous guitars is the Fender Stratocaster known as "Blackie." Created by combining the best parts from three 1950s Stratocasters, Clapton used "Blackie" extensively throughout his career. Another iconic Stratocaster associated with him is the Sunburst 1956 Stratocaster, referred to as "Brownie."
Aside from Stratocasters, Clapton has also been known to play the Gibson Les Paul Standard, particularly a 1960 model dubbed "Beano Burst." This guitar played a crucial role in the formation of the "Clapton tone" while he was with John Mayall's Bluesbreakers.
In terms of Gibson's SG models, Clapton's most iconic is The Fool, a 1964 guitar painted by the Dutch design collective of the same name. This guitar exemplifies the psychedelic era and was used extensively during Clapton's time with Cream.
Clapton has also played guitars like the Gibson ES-335 and the 1957 Gibson Les Paul nicknamed "Lucy". Both of these guitars have had an impact on his music and contributed to his evolving sound.
The artist's relationship with Martin Guitars has produced some of his most memorable acoustic moments, such as his famous Unplugged performance. Martin crafted a limited edition 000-28EC model based on the two guitars Clapton played during this show, further cementing his status as one of the guitar world's most influential figures.
Clapton's wide array of guitars showcases not only his talent and adaptability but also the power these instruments hold in shaping the soundscapes of his music. Each guitar, from the Fender Stratocaster "Blackie" to the limited edition Martin 000-28EC, has played an important role in cementing Eric Clapton's legacy in the world of music.
Famous Performances and Instruments Used
Eric Clapton is a legendary guitarist known for his work with numerous bands and as a solo artist. Throughout his career, he has used a variety of guitars, each contributing to his unique sound and unforgettable performances.
One of his most well-known performances was with Derek and the Dominos, where he recorded the iconic song "Layla" featured on the album Layla and Other Assorted Love Songs. During this time, Clapton played a 1956 Sunburst Fender Stratocaster known as "Brownie." This guitar would become one of his most famous instruments.
While playing with John Mayall's Bluesbreakers, Clapton contributed to the development of British blues music. In this period, he used a 1960 Gibson Les Paul Standard, which helped create the signature tone now referred to as the "Beano" sound, named after the comic book he was reading on the album's cover.
Another noteworthy performance of Clapton's career was his rendition of "While My Guitar Gently Weeps" alongside George Harrison. In this collaboration, Clapton played a Gibson Les Paul SG, showcasing his versatility and mastery of various guitar styles.
One of Clapton's most emotional performances was the song "Tears in Heaven," which he wrote after the tragic loss of his son. For this heartfelt song, he opted for a 1939 Martin 000-42 acoustic guitar, contributing to the song's somber and introspective tone.
In 1992, Clapton participated in an MTV Unplugged performance and delivered a stunning acoustic version of "Layla." Once again, he chose the 1939 Martin 000-42 for this memorable performance, displaying the versatility of both the instrument and his skills.
On two separate Martin limited edition guitar models, Clapton worked closely with the company to create the 000-28EC and 000-ECHF Bellezza Nera. The 000-28EC features his signature and has become a highly sought-after model for collectors and fans alike, while the Bellezza Nera is a visually striking black guitar that has also become a popular collectible.
Throughout his diverse career, Eric Clapton has demonstrated a mastery of various guitar styles and instruments. His choice of guitars in each performance showcases his deep understanding of how each instrument contributes to the overall sound and emotion of the music he creates.
Customised Gear and Preferences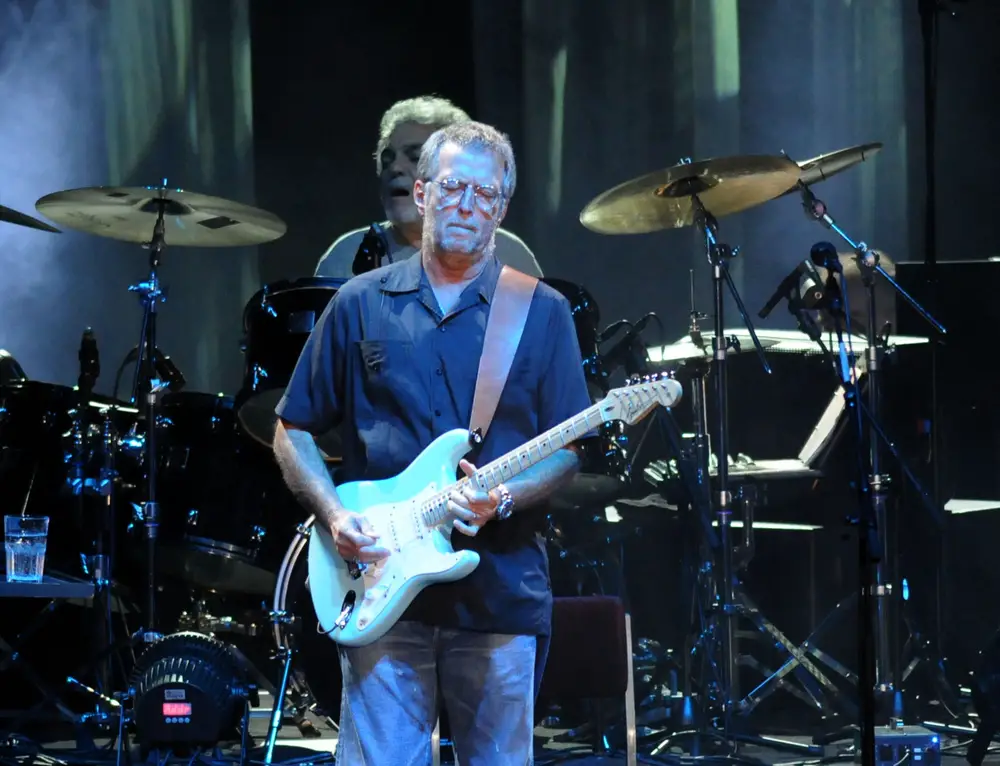 Eric Clapton has a unique style and preference when it comes to guitar gear, which has resulted in his extensive journey with customised and signature instruments.
One of Clapton's most famous electric guitars is the Fender Stratocaster, particularly the "Brownie" and the "Blackie." Both models are known for their maple necks and alder bodies, which contribute to the iconic sound that Clapton has become known for.
Another noteworthy element of Clapton's gear is his preference for Brazilian Rosewood in his acoustic guitars. Most notably, his 1939 Martin 000-42 valued at around $1 million. The dense wood has rich tonal qualities that complement Clapton's blues style.
Over the years, Clapton has experimented with various pickups to shape his sound. Initially, he favored humbucking pickups for their warm and thick tone. Later, he switched to vintage noiseless pickups for their single-coil clarity without the hum. These pickups are a crucial component in the Fender Eric Clapton Stratocaster, a staple in his collection.
In addition to his guitars, Clapton has been known to use a wah pedal, which adds an expressive, vocal-like quality to his solos.
His "woman tone" sound, characterized by a smooth, thick, and creamy tone with less treble, has become an integral part of his musical identity. This tone is partly achieved through the combination of using the guitar's neck pickup and adjusting the tone controls on his amp.
Clapton's unique style and customised gear preferences have undoubtedly contributed to his status as an influential guitarist. The combination of his preferred instruments, woods, pickups, and effects creates a distinct sound that many players strive to emulate.
With a career spanning over half a century, Eric Clapton's ever-evolving gear lineup continues to inspire and shape the world of guitar music.
Legacy and Influence
Eric Clapton's impact on the world of guitar music cannot be overstated. He emerged as a powerful force in the 1960s, influencing many musicians including Jimi Hendrix and George Harrison of The Beatles. Clapton's unique blend of blues, rock, and pop styles resonated with countless guitarists, both contemporary and future.
Clapton's early playing style was heavily influenced by blues legends like Robert Johnson, Buddy Guy, and Freddie King. He was also inspired by musical peers such as Steve Winwood and Pete Townshend. Collaborating with them and other renowned musicians, Clapton expanded his technical skills and developed his distinct approach to guitar playing.
In his six-decade career, Clapton has played various guitars, but his most famous instrument is the "Blackie," a Fender Stratocaster he used throughout the 1970s and '80s.
Many of his iconic songs, like "Layla" and "Cocaine," featured the distinctive tones of the Stratocaster. It was not only his signature guitar but also an inspiration for countless guitarists who adopted this instrument as their choice for playing rock and blues music.
Eric Clapton's philanthropic contributions also speak to his legacy and influence. He founded the Crossroads Centre, a rehabilitation facility in Antigua, to help people struggling with addiction.
Additionally, Clapton supports the music community through his Crossroads Guitar Festival, which raises funds for the Crossroads Centre and provides a platform for both established and emerging guitarists.
Clapton's influence continues to be felt in the music industry, as well as in the world of guitar retail. Stores like Guitar Center carry distinct Eric Clapton signature models in their inventory as a testament to his impact. Through his skill, collaborations, and humanitarian work, Eric Clapton has proven himself to be not only a guitar legend but also a force for good in the world of music.
Frequently Asked Questions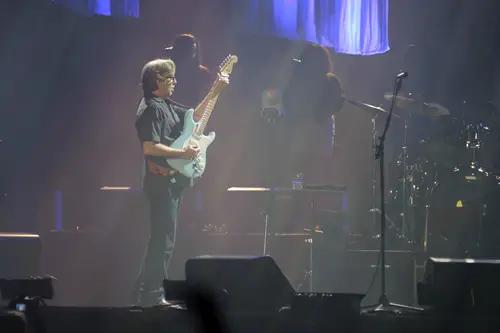 What guitars did Eric Clapton use during his career?
Eric Clapton has used a wide range of guitars throughout his career. Some of his most iconic instruments include Gibson Les Pauls, Fender Stratocasters, and Martin acoustics. In particular, he is known for playing the Brownie and Blackie Stratocasters.
Which guitar did Clapton play in Cream?
During his time with Cream, Clapton primarily played a Gibson Les Paul, most notably a 1960 model famously named "The Fool." This guitar featured a unique custom psychedelic paint job that became strongly associated with Clapton during this period.
What guitar was used on the Layla recording?
When recording the legendary song "Layla" with Derek and the Dominos, Clapton played a Fender Stratocaster he called "Brownie." This guitar was a key component in the creation of the song's iconic sound.
What is the Eric Clapton Signature Stratocaster?
The Eric Clapton Signature Stratocaster is a Fender guitar model that was designed in collaboration with Clapton himself.
It features various custom specifications to suit Clapton's playing style, including a soft V-shaped neck, active mid-boost circuit, and vintage noiseless pickups.
What acoustic guitar does Clapton favor?
Eric Clapton's preferred acoustic guitar is the Martin 000-28EC, which he has used for various live performances and recordings. This model was designed with Clapton's input and is part of Martin's signature series.
Which amps were part of Clapton's rig?
Throughout his career, Clapton has employed various amplifiers to shape his guitar tones. Some notable models include the Marshall Bluesbreaker, Fender Twin Reverbs, and Vox AC30s.
In recent years, he has been often seen using the Fender Custom Shop Vibro-King and Fender Tweed Deluxe amplifiers.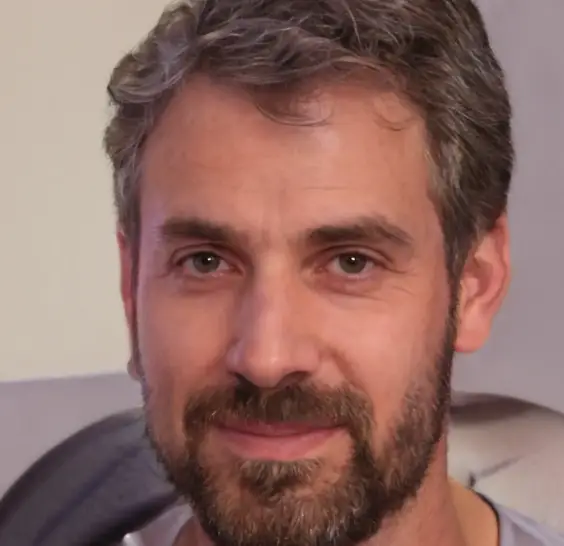 My name is Howard Matthews and I have been playing the guitar since I was knee-high. My parents like to joke that I was pulling the strings even before I was born. In fact, one of my earliest memories is sitting on the couch with my dad's guitar, wreaking havoc on the chords.
Now, 40 years later, I can attest that I play them much better than I did back then. I have followed in the footsteps of both my parents – much to their delight – and have been the main guitarist in my band for the best part of three decades.
Music has always been my passion, and until recently my life has been so consumed with it that I haven't had a moment to have a breath (and I wouldn't have it any other way)!